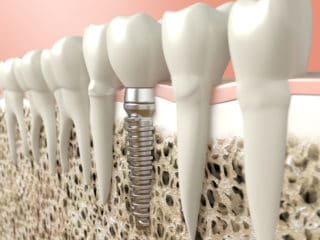 Dental implants have become a popular solution to missing teeth due to their many advantages. Here are three things you need to know about them.
Key takeaways:
– Implants can be a lifelong investment as long as they are properly cared for.
– Getting an implant fitted is a painless procedure done under local anaesthetic.
– Dental implants have an impressive success rate of 98 percent.
Interested? Visit your dentist to discuss whether implants are a good option for you.
Read the full story here: https://yourdentalhealthresource.com/how-long-do-dental-implants-last-cosmetic-dentists-answer-your-questions/