Celebrating in Style With Our Patients and Partners at OptiSmile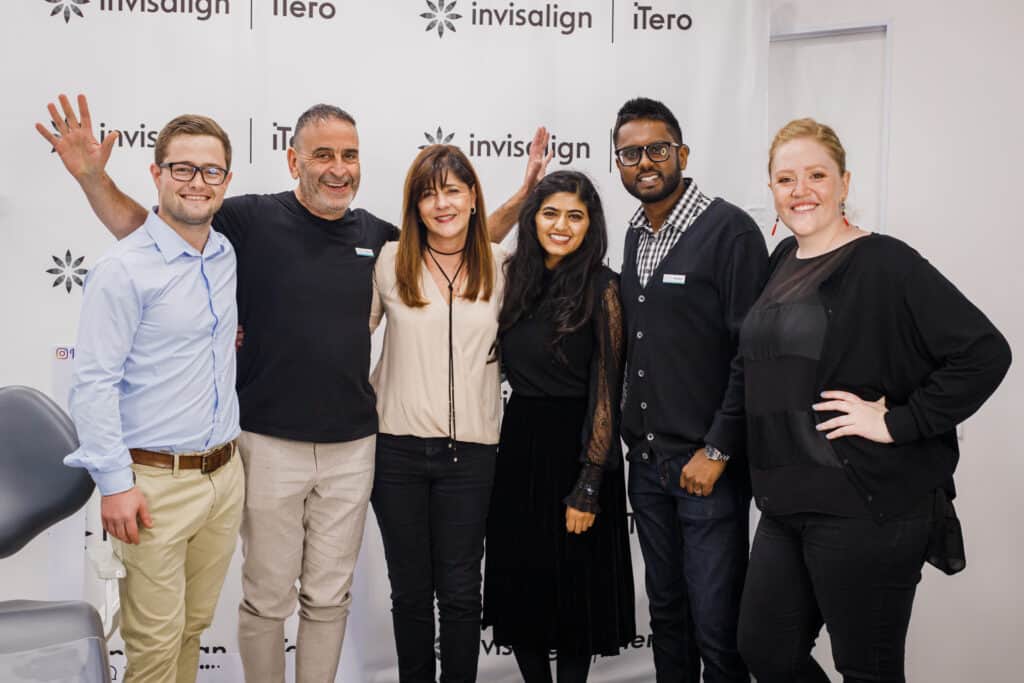 We loved seeing all of you at OptiSmile and hope you can make it to future events like this.
Founder and Visionary Dr Clifford Yudelman's speech from the event
Welcome passionate friends, one and all.
Passion is expressed as enthusiasm, a fire that starts with a spark, an idea, a vision for something greater than ourselves, making a difference in people's lives.
Seven years ago I returned to South Africa after 32 years overseas.
I was drawn to return.
I am fueled by a love for my country and family and my high school sweetheart, Robyn, who is by my side today. My CEO and guiding light.
When I was three years old, I told my dad, "Daddy, I want to be a dentist just like you", and I never lost that excitement.
They told me to go big or go home! When I got to Cape Town, I was home, so I had no choice; I had to go big.
OptiSmile was born. A destination for oral health enhancement, smile rejuvenation and complete restoration. To give people the confidence to smile and express themselves openly.
 My vision to mentor a team of professionals who share a common purpose, came true.
We are committed to providing the most advanced dentistry available anywhere in the world at an elevated level of competency and empathy, and genuine caring. Our patients are our good friends.
After seven years now OptiSmile, the "practice", is now a trusted brand,
Not just a name but an idea. It's not just the logo or colour, a concept that lives in our current and future patients' minds.
For patients to trust us, we needed to be credible.
no outrageous claims or promises, no hard sell, no before and after pictures on Instagram
Next, we had to be reliable, consistently fulfilling our commitments on time.
We are accountable and take full responsibility for everything we do. No excuses.
Integrity shows in our words and actions
We are Authentic. We genuinely care about and for our patients
We show Humility and share credit for success with our team, acknowledging the part that our suppliers and excellent lab technicians play.
Our brand was built one assured smile and happy patient at a time, one great Google review after another.
In every crowd, there are the haves and have-nots. In this crowd, tonight there are those of you who have given us a review on Google, and there are those who haven't….we know who you are!!
OptiSmile has come a long way, but we have a lot further to go and today is a celebration of Freedom and Passion, of Trust and OptiSmile
Please raise your glass and drink a toast to yourselves.