Are you concerned about your crooked and misaligned teeth affecting your smile? Do you wish to get your teeth straightened but do not want to wear those unesthetic and inconvenient metal braces? Then, you can join the great smile club.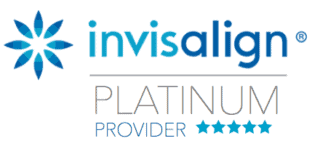 What is an alternative to braces?
Don't worry; at OptiSmile, we offer a convenient, comfortable, inconspicuous and invisible option to give you perfectly aligned and straight teeth. As a result, you will have a charming and lasting smile at the end of a short treatment time. 
We provide genuine "Invisalign Clear Aligners" from the USA. Over 12 million people worldwide smile with confidence after Invisalign aligners. This is your chance to get straight teeth without braces!
What is Invisalign?
Invisalign is a transparent removable active aligner system designed to fit over your teeth. They are made from a high-quality clear patented polymer called "SmartTrack. Each set of aligners moves your teeth more and more.
Your teeth end up in the perfect position to give you the smile of your dreams. This is an American system used worldwide and has achieved 100% success. Invisalign aligners are not only invisible when worn, but they are much more flexible and convenient than traditional fixed braces. 
Am I a Candidate for Invisalign Treatment?
Anyone with misaligned or crooked teeth is a candidate for Invisalign aligners. Some of the orthodontic problems that are treated successfully with Invisalign aligners include:
   

Gaps between teeth –

excessive gaps between adjacent teeth, also known as a diastema, create aesthetic problems and cause difficulty in eating and speech. 

   

Overcrowding

occurs when insufficient room is available in the jaws to accommodate all the teeth in optimal alignment. Invisalign aligners can correct mild to moderate cases of tooth overcrowding.

   

Open bite –

an open bite occurs when the upper and lower teeth do not come together when the mouth is closed. Besides creating cosmetic issues, an open bite also creates problems with speech and eating.

   

Deep bite –

a deep bite is when the upper teeth excessively overlap the lower ones vertically. A deep bite can cause various complications, including jaw joint disorders, headaches, tooth wear and dental cavities.

   

Crossbite –

a crossbite occurs when both the upper and lower jaws are misaligned. As a result, one or more upper teeth lie inwards relative to the lower ones. Untreated crossbites can cause excessive tooth wear, tooth sensitivity, TMJ disorders, and dental cavities.
How Do I Get Started with Invisalign?
Clinical Examination and Treatment Planning –

getting straight teeth with Invisalign is straightforward and convenient. Visit

OptiSmile

for a consultation; we will perform a detailed clinical examination to ascertain your suitability and identify the underlying problem. We will also look at your teeth on 3D study models and x-ray images to create a personalised treatment plan.

Digital Scan Impressions and Designing your Aligners –

next, we will make digital 3D impressions of your teeth. Then, the Invisalign "iTero" scanner will upload the scans into special software called "ClinCheck". This allows us to design a set of aligners that will gradually move your teeth into optimal alignment.
The software also visualises your smile and facial aesthetics once the treatment is complete. Hence, you will know exactly what your teeth will look like after treatment, thereby eliminating the factor of uncertainty. No other clear or active aligner system can do this.
How Does Invisalign Work?
Invisalign aligners are designed to be worn over your teeth. We will provide you with a set of numbered aligners sets – one aligner tray for each jaw. You will be asked to wear each aligner set for about one week, at least 22 hours each day.
The aligners are designed to exert very gentle pressure on your teeth and gradually move them into alignment. After one week, you should switch to the next set of numbered aligners. In this way, each aligner set will bring you one step closer to your dream smile.
After wearing all the aligner trays, we will give you "Vivera" retainers by Invisalign. No metal wires glued behind your teeth here. You only need to sleep with the Viveras.
According to the American Association of Orthodontists, retainers are essential after all orthodontic treatment. The purpose of retainers is to prevent your teeth from moving back to their old positions.
How Long Does Invisalign Treatment Take?
The amount of time for correcting tooth misalignment with clear aligners depends on the complexity of the underlying issue. According to the manufacturers of Invisalign aligners, the treatment duration is comparable to traditional braces. Typically, treatment with Invisalign will be completed between 4 and 12 months. The treatment duration also depends on patient compliance and adherence to the orthodontist's recommendations.
What are the Benefits of Invisalign Aligners?
If you're still wondering why you should consider clear aligners for your treatment and how they can help you enjoy increased confidence and success? Here are some benefits of Invisalign over metal braces.
Invisible

– Invisalign aligners are virtually invisible and will not affect your smile and facial aesthetics when you wear them.

Increased confidence

– You can wear clear and active aligners to social gatherings, work meetings, and even on dates. You will have the confidence that your aligners won't be visible to anyone.

Comfort and Convenience –

Invisalign aligners are made of a flexible patented material that makes them comfortable. Clear aligners do not cause significant pain, discomfort, and soft tissue injury, unlike fixed metal braces in many cases.

Improved Oral Health –

braces wearers often have difficulty brushing and especially flossing when cleaning their teeth. General oral hygiene is difficult and time-consuming due to the brackets and the wires. This problem is eliminated with Invisalign aligners, as you can remove them while brushing and flossing.

No Diet Restrictions –

with Invisalign, there are no diet restrictions! You can remove your aligners while eating your favourite foods and simply put them back on once you're finished. It's that simple!
Getting your teeth straightened and your desired results have never been easier! Thanks to Invisalign clear aligners, you can get your teeth straightened without anyone ever noticing.
You will love the result – a beautiful, healthy, and lasting smile! So, what are you waiting for? Please book an appointment with us today, and let us give you a smile that you have always dreamed of.